Welcome to Build & Breathe Scoliosis
From diagnosis, to surgery, to long term rehabilitation, we are here to guide you through building physical and emotional strength.
Founded by Emily with her T4-L5 spinal fusion, our team has grown with instructor Hope who lives with Scoliosis. We're determined to provide the support we wish we had had in our own journey's.
Through a mix of Pilates, PT and HIIT classes, we're here to empower you to feel strong in your body with trainers you can trust, whilst giving you access to a wonderful community of scoli's all around the world.
We're looking forward to seeing you in session soon to experience our unique style of crunch-free movement, focusing on pain-management and building core strength.
TASTER SESSION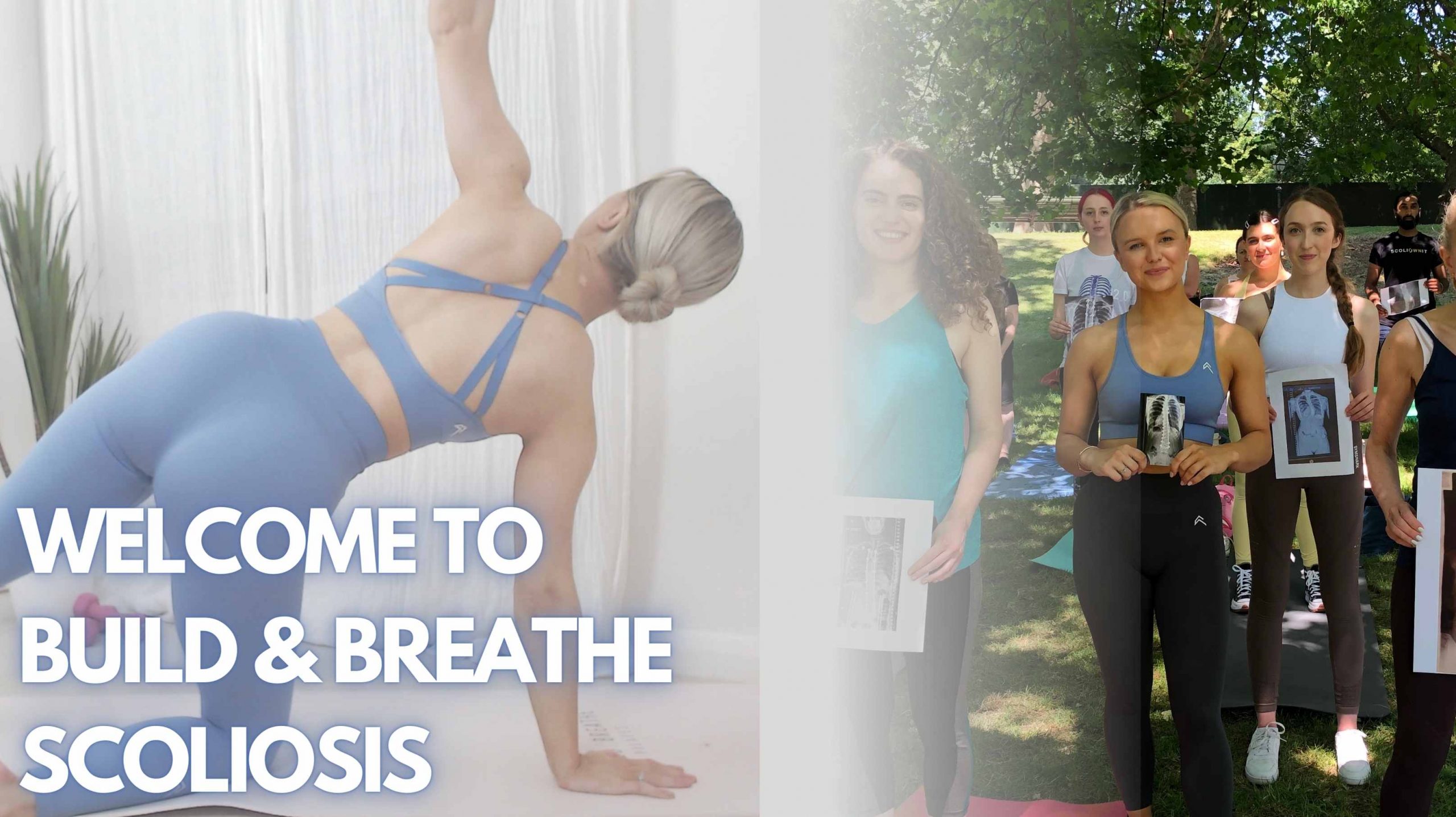 In Support of the Scoliosis Association UK
We're proud to say that a percentage of monthly profits from our classes are donated to the wonderful, wonderful people at the Scoliosis Association (SAUK).
SAUK provides an amazing resource at any stage in your scoliosis journey, from diagnosis, to bracing, through surgery and recovery beyond. Scoliosis can be a lonely experience and SAUK works, like us, to build a supportive community for its members.  
Alongside this, SAUK works to support awareness of scoliosis as well as getting involved in on-going research into the condition.
I'm so pleased that we are able to support SAUK, meaning that as we work to strengthen our bodies and minds with our curvy backs, we are able to give back and support others who may be at a more difficult time in their journey. 
For further information, you can find SAUK's services below.
THE SCOLIOSIS ASSOCIATION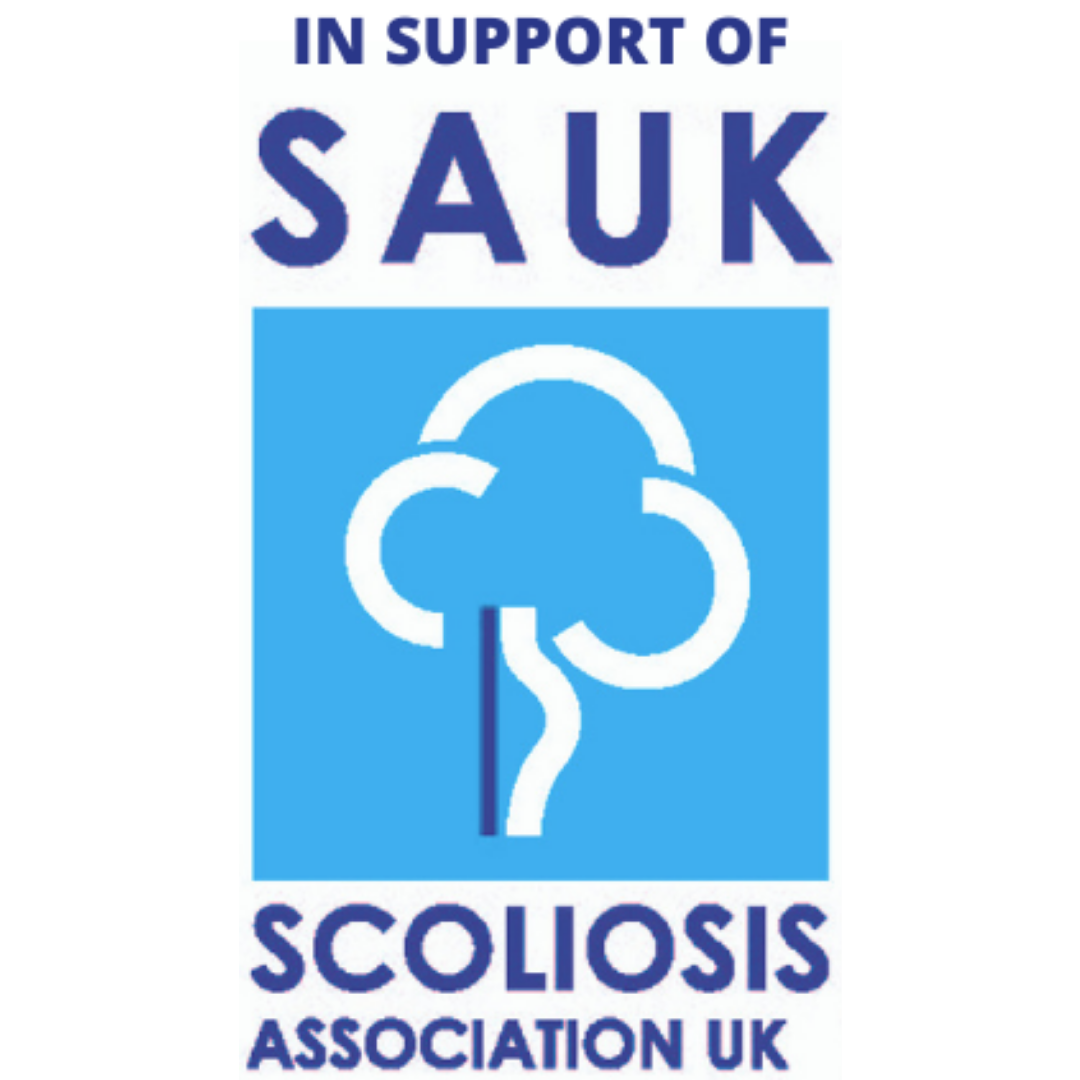 Our clients feel the stretch.
Eversince having my spinal fusion surgery, I have always wanted to find a yoga or pilates class that helps to increase my strength and flexibility. Once I found Build and Breathe Pilates and learnt of Emily's own spinal fusion, I knew I had found the right class for me! Emily's stellar pilates skills and intimate knowledge of scoliosis and spinal fusion, has enabled me to make great progress in my pilates journey. Her classes are always varied, challenging and fun! As a result, I have seen real improvements in my core strength, balance and especially my flexibility which I didn't was possible due to my extensive fusion work. Emily's attention to detail, empathy and infectious positivity make her a truly wonderful teacher! Don't hesitate to sign up for a class especially if you have scoliosis or spinal fusion. You will love it!
I just wanted to let you know how grateful I am for all the amazing work you do! I'm so glad I found your page, a year on and I think I'd be lost without your classes/ on demand studio! I always come away from your class feeling physically and mentally stronger. You're a true inspiration, thank you. I'm so bad at focusing on what I can't do, but your classes help me remember all the amazing things we can do, so thanks for that! I look forward to your class every week, you're such a lovely soul!
I found Emily through Instagram and quickly signed up to her classes. I was only just one year post op when I signed up for her scoliosis classes, and very nervous about getting back into exercise. I definitely shouldn't have been worried at all! Em is so kind and caring and genuinely is concerned about her clients. If I've had a niggle or concern she's always been able to help quickly, making me feel so much more confident in my body! Thanks Em!
Well... what can I say about Em at Build Breathe Pilates? She is AMAZING!! I started classes during lockdown, I was super nervous and sceptical but after my trial class I knew I had found someone so unbelievably special! Em's classes are SO much fun and I always feel really in tune with my body. After having a spinal fusion 13 years ago and being so frustrated with exercise, I am happy to of finally found someone who truly understands. Since starting pilates with Em, I rarely get pain anymore and I am so much more confident with the way my back looks. The BEST thing about classes with Em, is my mental health. I used to be so anxious but now, I have seen a massive improvement and I couldn't be more grateful. I feel completely in tune with my body and my mind. I also do private one to one classes with Em once a week which i've found so so beneficial, I really like working one to one with Em! Thank you so soooo much I am so glad I found you xx
After only a few weeks I can already see the improvement both in class and in my day to day activity, and the progress that I'm making that is really motivating. I'm finding that regular Pilates is really helping with my pain management - before when my back was a bit twingy I'd take paracetamol, but now I do a few stretches to ease the pain! Whether you've had a spinal fusion or not, you'll gain so much from Em's classes. Her enthusiasm and positivity for Pilates and the difference it can make to your life is totally infectious and you'll find yourself falling in love with it too!